Download our Equipment Pricing List ===>
NSU Series Product Sheet Download (PDF)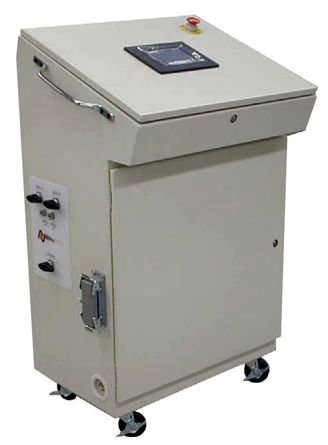 The NitroJection Satellite Unit (NSU) is specifically designed for gas-assist molders with an existing source of high pressure nitrogen. If the molder requires a means of high pressure, the Nitro Booster System can be used to operate from nitrogen cylinders.
The NSU without an internal intensifier is designed to control the timing and pressure profiles of the high pressure nitrogen during the gas injection cycle. The system requires an external source of high-pressure nitrogen up to 6000 PSI and appropriate connections to the molding machines.
The NSU is available with one, two or four valves to allow gas injection through a machine nozzle or independently into multi cavity molds using an In Mold Gas Pins.
Standard Features
The NSU features fast acting TESCOM electronic regulators which accurately control the gas injection pressures. An Automation Direct industrial PLC and 8″ color touch screen allow for easy operator input and monitoring of the gas assist process. Additional features include auto purge cycle, remote outputs and independent start signals to allow gas injection to multiple presses.
Operating Requirements:
Power- 110 vac
Air supply- none required
Nitrogen supply – Incoming gas supply at least 50% above your peak gas assist processing pressure
Molding machine signal(s) – Mold Closed, Purge Guard, Injection / ram start- 24 VDC (from NSU gas assist controller – dry contacts only from molding machine!)